Introducing the Top Hand Tool Brands
By Liam A.
Hello there, fellow tool enthusiasts! Get ready to embark on an enlightening journey as we delve into the world of hand tools and discover the finest the industry has to offer. Whether you're a seasoned pro in the trade or an enthusiastic DIYer, having the right tool at your fingertips can make all the difference.
Here at Holbury Tool Hire, we take great pride in our 40 years of experience serving the New Forest, Waterside, and Southampton areas, enabling us to bring you the crème de la crème of hand tool manufacturers.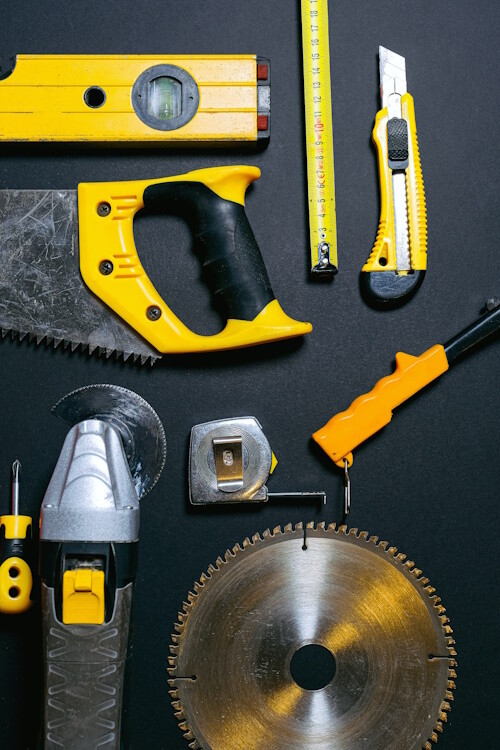 Bahco: Excellence in Innovation
At Holbury Tool Hire, we can't help but be impressed by the wonders of Bahco, a true titan in the hand tool industry. With a rich history and a dedication to innovation, Bahco's tools never fail to amaze us. From their precision engineering to ergonomic designs, every Bahco product reflects their commitment to excellence, making them a reliable choice for professionals in the trade.
With access to Bahco's extensive lineup, we're confident we can elevate your craftsmanship with tools trusted by industry experts worldwide.
Knipex: German Precision
Let us introduce you to the remarkable brand, Knipex, that has captivated craftsmen for years. Knipex takes great pride in their meticulous engineering and unparalleled craftsmanship, setting a standard that few can match.
The moment you hold a Knipex tool, you'll notice the perfect balance, smooth action, and top-notch materials used. Specialising in pliers and cutting tools, Knipex exemplifies their unwavering dedication to mastering these essential instruments. So, if you're eager to experience the pinnacle of German engineering, reach out to our knowledgeable team.
Stanley: A Legacy of Reliability
When it comes to reliability and time-honoured craftsmanship, Stanley stands tall. With a history spanning decades, Stanley tools have earned the trust of professionals and DIY enthusiasts alike.
Whether it's their classic favourites or innovative additions, Stanley offers a diverse range that caters to every need. As a team passionate about quality, we're thrilled to bring you access to Stanley's exceptional lineup, providing you with tools that you can rely on for any task.
Irwin: Tools for Trade Professionals
Attention, professionals! Irwin's hand tools are designed with you in mind. From ergonomic designs that reduce fatigue to rugged durability that withstands tough tasks, Irwin's tools are built for success.
Their focus on functionality ensures every tool in their range is a valuable asset in your toolbox. Whether you're looking for renowned pliers or a diverse hand tool collection, Irwin has earned the respect and trust of trade professionals worldwide.
We're Here to Help!
At Holbury Tool Hire, we're dedicated to empowering you with the right tools for every project. Our extensive hand tool range includes Bahco, Knipex, Stanley, Irwin, and more, delivering unmatched performance and reliability. Our knowledgeable team is here to offer personalised advice and ensure you find the perfect tools for your needs.
With a long history of serving the New Forest, Waterside, and Southampton areas, we've earned an excellent reputation for providing top-notch tools and exceptional customer service. Our mission is to be your reliable partner throughout your journey, assisting you in making well-informed decisions that elevate your craftsmanship.
With competitive prices and a low-cost delivery service, we strive to make tool acquisition a seamless experience for you. Whether you're tackling a professional project or a weekend DIY task, don't hesitate to get in touch. Let us be your go-to source for quality tools, offering guidance and support with a smile, as we're genuinely passionate about seeing you succeed in your endeavours!