Hiring Vs Buying Tools
No matter how long you've been in business, sooner or later you have to decide whether buying power tools or hiring them is the best long term strategy.
No doubt, through the course of your training, you will have accumulated a good selection of the everyday tools of your particular trade. But what do you do when those slightly out of the ordinary jobs arrive in your inbox? Jobs that require larger or more specialist power tools, do you hire them, or buy them?
In the early days of launching a new business, cash flow is a big concern. Rents, mortgages, and household bills still have to be met. With no regular weekly or monthly wage coming in until the first invoices are paid, any new overheads need to be kept to an absolute minimum. In this situation hiring would be the preferable option. Why spend hundreds of pounds you can ill afford on a new piece of kit, when it can be easily hired for a few quid a week.
What to consider before buying power tools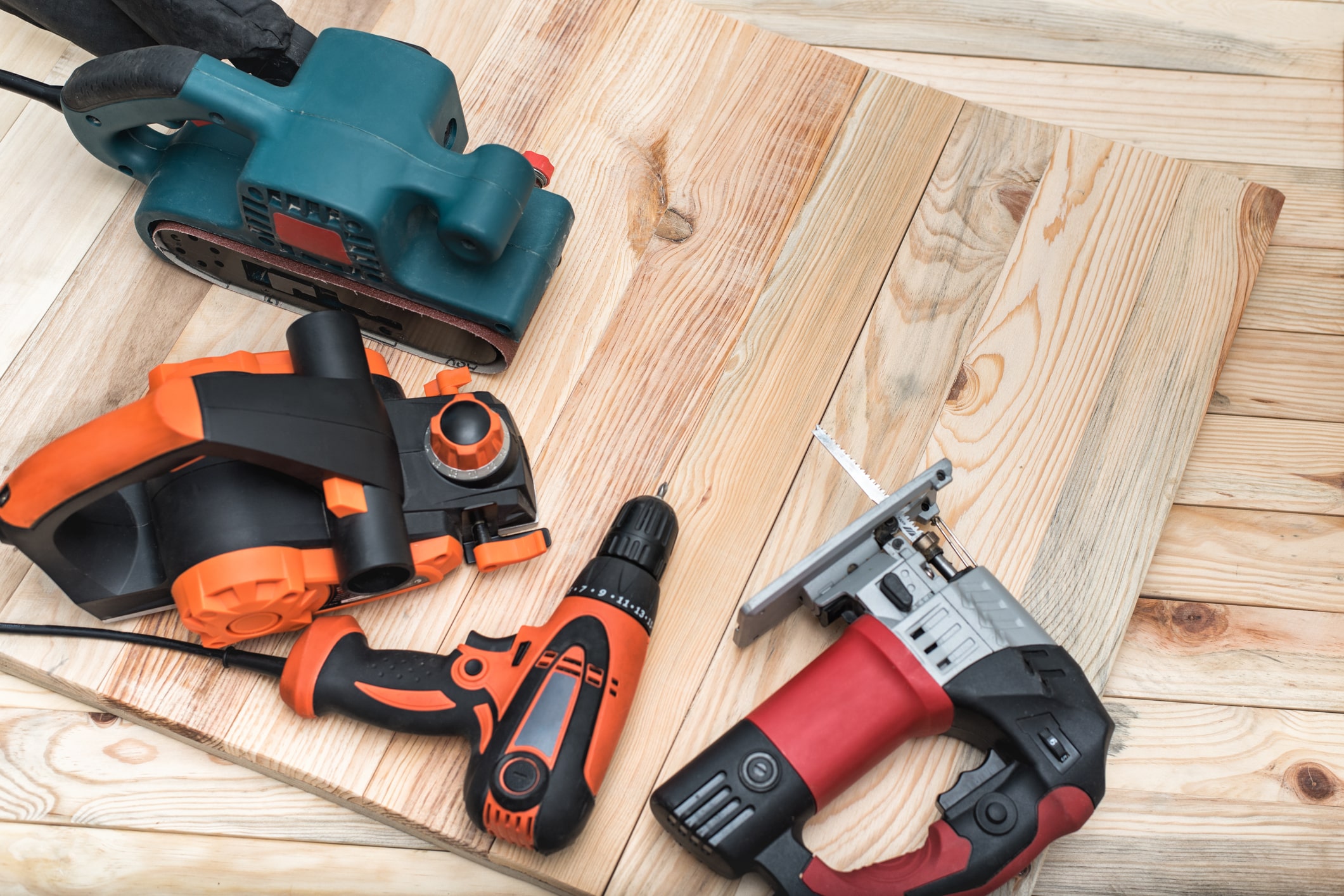 As business improves, you may feel buying is the best way forward, but there are a number of things that should be considered before getting out the plastic.
Certainly you can reclaim the cost of the new equipment against tax, reclaim the VAT, and write down the depreciation. But that may still not be the best way to go. Does spending hundreds of pounds on a piece of equipment that may be used once, and then lay gathering dust for weeks or months on end while you're still paying for it, make good business sense?
When it comes to hiring or buying equipment, the singularly most important question to ask yourself is, how often will the equipment be used. If the answer is, pretty much on every job, to make the project easier and quicker to complete, buying would probably be the better option, but with certain caveats.
Higher annual trade insurance needs to be factored in, for the increased value of your new equipment.
Secure storage needs to be found. With the number of thefts from work vans increasing across the country, many insurance companies will no longer pay out for thefts from vehicles.
Maintenance: If your tools are in regular use they need to be stripped, cleaned, and serviced on a regular basis. Do you have the know-how and time?
Breakdowns: You will have to stand the cost of replacement, as well as the work time lost sourcing a replacement item.
If, in your new business venture, much of the work is site work, you may be considering upgrading your toolkit to heavy duty 110v equipment that can cope with the rigours of regular construction site abuse. But you will also need to buy the 110v transformers needed for the equipment to run. You will also need a selection of high quality industrial drill bits, combs, discs, or saw blades, depending on what you have bought. In many cases, this can often double your original purchase price.
With this in mind, the two main things to consider when you're thinking of buying new tools are: How regularly you will use your new piece of equipment, and can you afford to buy the high quality industry brands that have stood the test of time. Buying second-hand, or cheaper brands will likely cost more in the long term, with breakdowns and reliability issues.
Hire everything you can, especially in the early days
One of the biggest arguments regarding the hiring or buying power tools question is, if you buy you don't have to pay a hire fee. Although this may well be true, if you were contracted to undertake some work which required the use of a cherry-picker or excavator, you would factor the hire charge into your quote. There is no reason why you can't do the same when hiring any other smaller equipment. Hire equipment costs are also reclaimable.
It should also be remembered that the hire cost includes stripping, cleaning and servicing the equipment, ensuring it is fully fit for purpose when you receive it.
If you live or work in Southampton or the surrounding area, and are considering landscaping your back garden, or about to undertake a new construction contract, contact Holbury Tool Hire. They have over 30-years experience supplying tools to all sectors of the DIY and construction industries, and are happy to help with all your tool hire needs.